High-performance security in real-time
Powerful Security. Accurate Data. Scalable Solution
Are you looking for a way to identify vehicles as they enter your facility? Or do you want to know whether a vehicle of interest has been parked in the same space for too long?
Vertel's automatic license plate recognition (ALPR) solution allows you to detect and recognise vehicle license plates, and find the vehicles you're looking for.
Many businesses in many different industries are increasingly looking for security and safety systems they can use to optimize operational processes and heighten intelligence. ALPR enables teams to gather relevant vehicle data, enforce parking restrictions, and gain insights about traffic flow.
The ALPR system captures and cross-references license plate reads and matches alongside video footage of incidents, contextual images, and GPS information.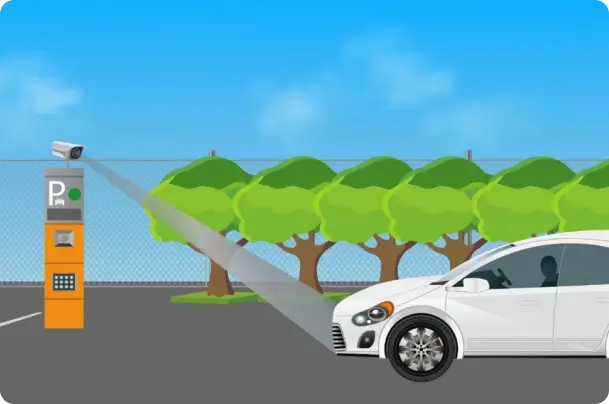 Empower your business with Vertel ALPR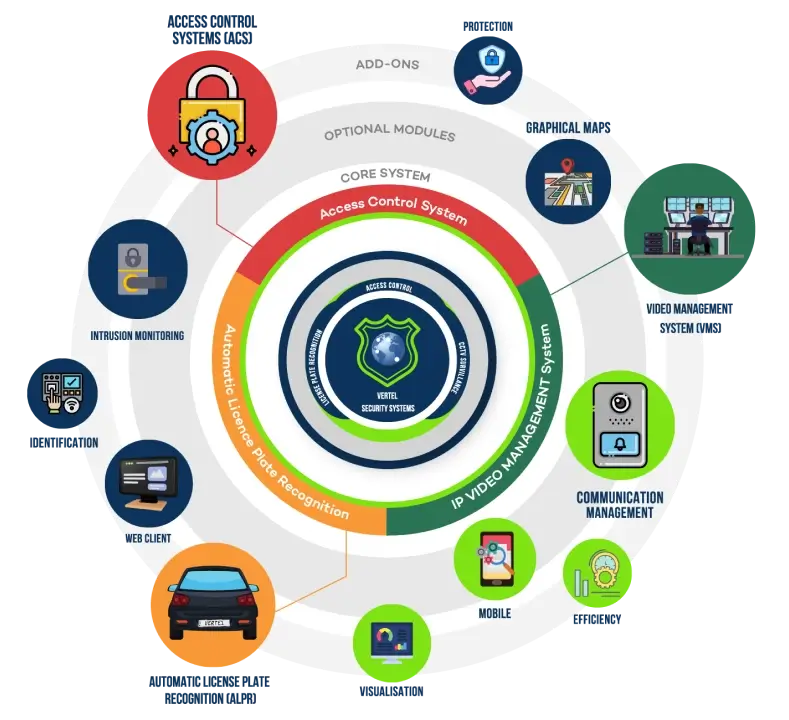 License plate recognition (LPR) is a powerful tool that can help your team achieve more. It captures more license plates to ensure no vehicles of interest slip by, and it empowers operators with intuitive software so they can focus on their task, not reviewing reads. Heres how:

Works where you need it

Vertel's license plate recognition system ensures coverage anywhere you need to identify vehicles. With purpose-built fixed and mobile ALPR devices, you can deploy our system wherever your business needs it most.

Get more with your ALPR

Get more from your system with advanced vehicle analytics. Estimate travel speed, classify vehicle types, detect color and more. With Vertel's license plate recognition, data collection can be kept within your system, or selectively shared with trusted partners. The decision is yours.

Proven performance in all conditions

Vertel's ALPR has been proven to deliver accurate reads in all conditions: day or night, rain or shine, in a carpark or on a high-speed interstate.

Part of a integrated security portfolio

Combine the power of ALPR with video surveillance, access control and a rich ecosystem of security and operational systems through Vertel's security platform
Why Vertel for Automatic License Plate Recognition
Scalable Solution
With ALPR, you can rest assured that your investment will stand the test of time. It uses the latest machine learning technology to continuously deliver new value and ensure that you're always at the forefront of breakthroughs in automated license plate recognition.
Fully Integrated
Our automatic license plate recognition system (ALPR) works seamlessly with your other security systems. Get faster investigation results and manage access to sensitive facilities by using ALPR in addition to video surveillance.
Fit for Purpose
We provide the most trusted license plate recognition technology possible, offering fixed and mobile devices specifically designed for license plate detection, depiction and recognition.
Proven Performance
License plate recognition has been used by holiday parks, retail car parks, public & private parking facilities, law enforcement agencies and critical infrastructure facilities for over two decades.