The Importance of Wi-Fi Analytics to Your Business
Make sure your business stays relevant in an increasingly connected world.
Imagine this: your business wants to know what your customers are doing online. You've got a website; you have a marketing campaign, but you need more information to improve the quality of your audience targeting and up-selling opportunities.
We have the answer: Wi-Fi analytics.
Vertel is dedicated to helping businesses grow through digital transformation. With Vertel's Wi-Fi Analytics powered by Purple, we can help you gain valuable insights into how your customers use their devices and what they are doing online.
Our Wi-Fi analytics will give you a window into your customers' online behaviour. Use this data to reinforce all your marketing platforms and create marketing campaigns specifically tailored to customer behaviours, as well as get customer feedback!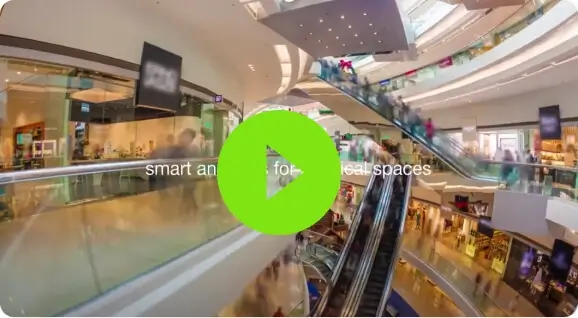 Vertel's Wi-Fi Analytics Solution Features
Guest Wi-Fi that is fit for your purpose

WiFi Content Filtering

MyData Portal

WiFi Analytics

Captive Portal

Customer Feedback

WiFi Marketing Software
How your business will benefit from Wi-Fi Analytics
24%
Customers that use Vertel's guest wifi solution powered by Purple see an average 24% return rate
97%
An average 97% conversation rate on customer surveys
60K
Purple powered guest wifi is used in over 60K venues worldwide. Vertel partners with high quality trusted partners only.

Customise the Experience
With a customised captive portal, you can deliver frustration-free Wi-Fi connection for visitors and totally personalise their experience.
Improve your Retargeting
Make a personal connection with your audience and give them what they want. Keep visitors engaged and drive repeat visits, conversions, or purchases with customised experiences.

Enhance Operation Strategies
Improve the visitor experience, sales, and operations by using visitor data and feedback to help you make well informed business decisions.

Stay Connected
Stay in touch with your customers by sending automated messages, reminders, and updates.
How Your Guest Wi-Fi will work
Vertel's Wi-Fi Analytics solution is powered by our partners at Purple. Purple's cloud based Wi-Fi platform provides an overlay to your existing Wi-Fi infrastructure, so no extra hardware is required. Setup is seriously quick – we're talking at times under an hour – and everything is managed via an online portal. When visitors connect to Wi-Fi, the captive portal captures key contact and demographic information – compliantly of course – which allows you to get to know your visitors and follow up with personalised marketing campaigns.
It's not just about capturing visitor data though; Purple also provides analytics on Wi-Fi usage, including top device types used, unique users connected and even time spent on site! This level of granularity enables you to make informed decisions about where your marketing budget should be spent and when it should be directed towards certain devices.
Learn More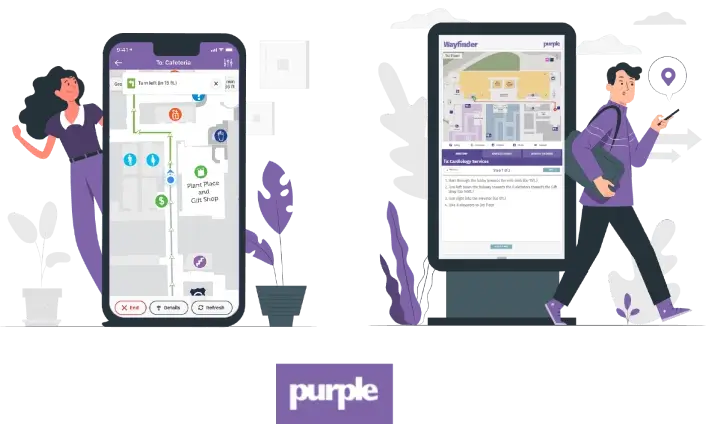 Your Guest Wi-Fi Journey
A Branded Easy Login
Branding is everything. We've made it easy for you to create a seamless, branded login experience for your visitors. With a few simple settings, you can manage every step of the process – from login methods and beautifully designed splash pages to branding, promotions, and advertising. You can even connect with social to allow visitors to log in quickly using their social media credentials.
Analyse Insightful Data
Wi-Fi analytics can help you build detailed visitor profiles and better understand how people are interacting with your venue. Our platform provides valuable insights into visitor demographics, behaviour, preferences and engagement so you can understand what they're searching for and which services they may be interested in purchasing.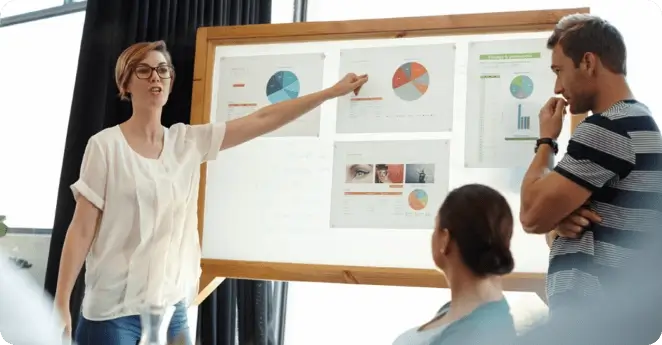 Influence Buyer Behaviour
Create and send automated messaging to influence visitor behaviour, drive sales, and boost loyalty. Our built-in automation tool sends timely communications based on demographics and behaviour encouraging visitors to dwell and spend more.
Boost Online Presence
Boost your online presence and get more reviews with our software. Our platform is an easy way to connect with leading review providers and instantly boost your online presence. Send automatic email reminders to visitors politely asking them to leave a review.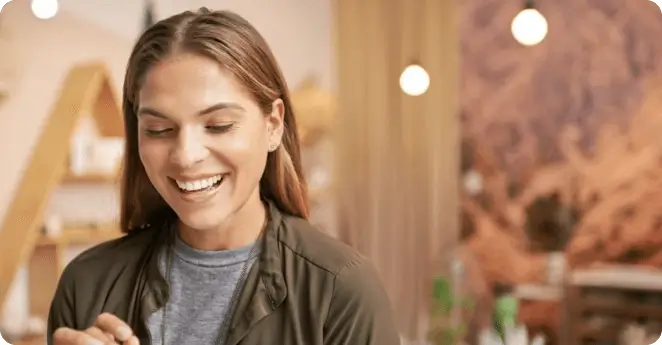 FREQUENTLY ASKED QUESTIONS
What is Wi-Fi Analytics?

WiFi analytics is the process of analyzing a wifi network's performance and understanding how it affects consumers.

The goal of this process is to maximise the consumer experience and business revenue by optimising bandwidth usage, maximising user satisfaction, and enhancing consumer retention.

It is also a great way to understand customer behaviour at your venue.
How Wi-Fi Analytics works?

Wi-Fi Analytics automatically tracks the number of mobile/tablet devices that are connected to your WiFi network.

It also tracks the number of devices that may have passed through and may not have connected to your WiFi network.

It gives you analytics that hold valuable data on your customers that you may not have had access to previously.
What are the benefits of using Wi-Fi Analytics?

Wi-Fi Analytics is predominately used to understand your target consumers' behaviour.

It provides you a platform to engage with your consumers digitally for smarter and more meaningful communication and marketing.

Build the healthy business with us. Contact your Vertel Account Manager to discuss it more.
Learn More