What is SD-WAN and how does it work?
Flexible. Agile. Reliable
Vertel's SD-WAN delivers a more agile, reliable, flexible, and secure use of public and private Cloud services. It dramatically simplifies the delivery and on-going management of your network.
SD-WAN is a specific application of Software-Defined Networking for WANs, used to connect an organisation's disparate branch offices and remote and mobile users to head office and each other, and all locations to a corporate data centre and/or Cloud services.
Traditional WANs typically comprise expensive private connection technologies such as MPLS that need to be manually configured for bandwidth allocation and business application priorities.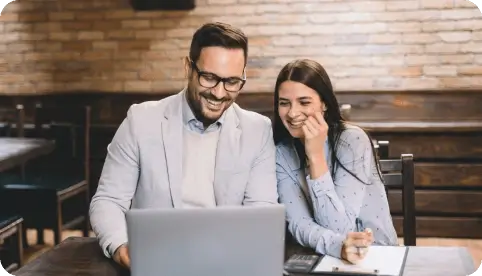 SD-WAN is a fresh approach to the construct, management and optimisation of a WAN. With SD-WAN, the control plane is separated from the networking hardware and implemented in software in the Cloud, creating a virtual overlay network across any underlying IP link to provide seamless connectivity between all sites. You can deliver applications and services to your end-users where they need them, when they need them and how they need them delivered, via the most cost-efficient source of connectivity available. In so doing, SD-WAN gives you the flexibility and functionality to take advantage of everything Cloud Computing has to offer.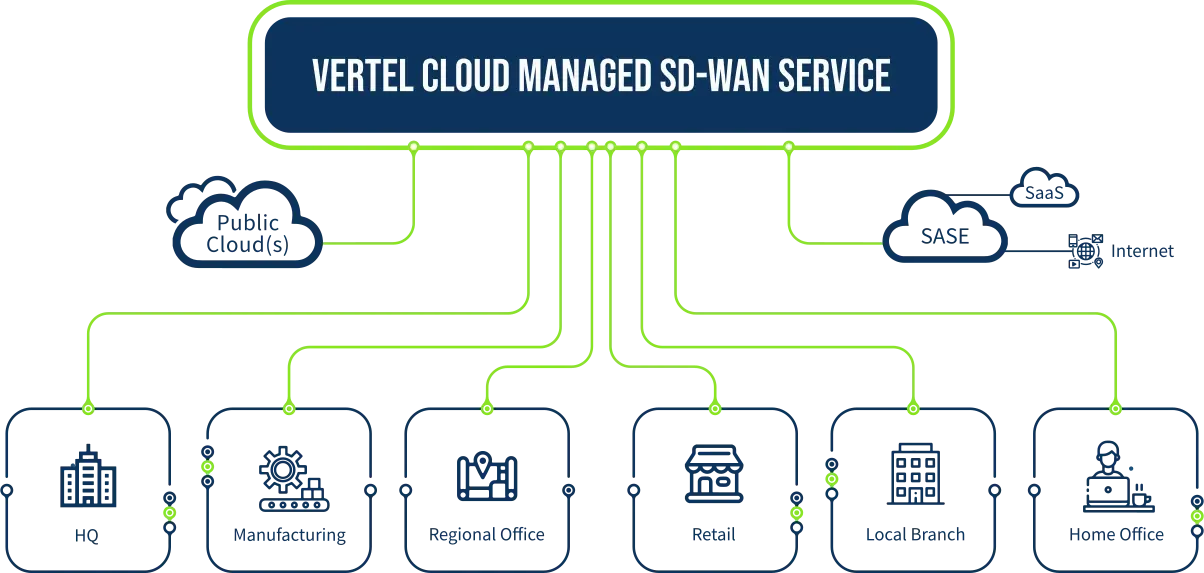 How your Business will benefit from SD-WAN
There are four key areas in which Vertel SD-WAN addresses the challenges and complexity of traditional WAN architectures and ICT operations and can play a critical role in delivering enhanced network performance and reduced operations costs:
1. Agility

Deploy new sites and applications with zero-touch provisioning via a customisable customer portal. Monitor your WAN and application traffic with a real-time policy change capability that delivers on your users' needs for flexible and responsive network services, without compromising quality or security significantly lowering your operations costs.

2. Flexibility

Choose the carrier(s) and WAN access technology that is the best fit for each of your network sites. Use your high-performance private network for your business-critical applications and the public Internet for less critical traffic. Begin with a pilot then migrate your entire legacy network to SD-WAN as your business and financial considerations mandate.

3. Visibility

Real-time, granular visibility and control of WAN link performance, policies and applications with associated monitoring, alerts and reporting delivers simplified network management, the ability to select the most efficient connectivity option, and a uniform user experience across all sites.

4. Reliability

Utilise multiple WAN links for bandwidth aggregation and redundancy, guarding against single path failure and making use of all your available bandwidth. Integrate with Application Aware Routing and centralised security features, that are monitored and managed in real time via a customer portal, to protect your hybrid network and maintain optimal performance.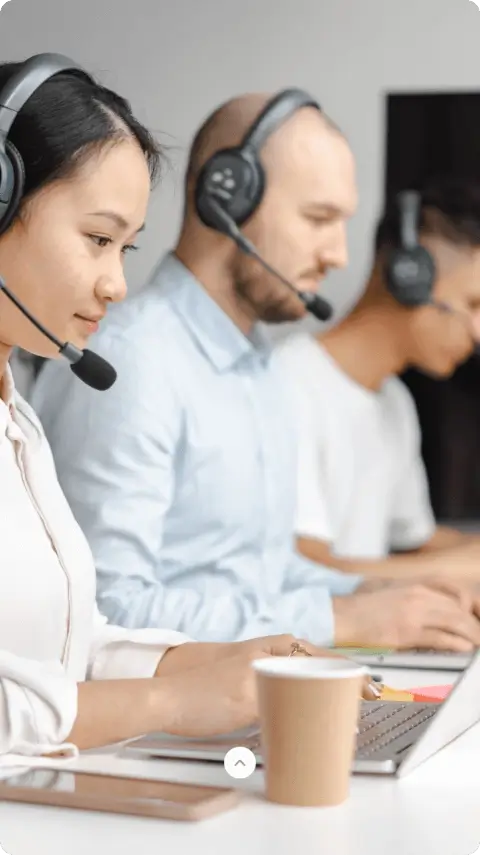 When do you know that SD-WAN can support your business?
SD-WAN is not a solution in search of a problem ... Traditional WANs were not architected for the Cloud and are also poorly suited to the security requirements associated with distributed and Cloud- based applications. And, while hybrid WAN emerged to meet some of these next-generation connectivity challenges, SD-WAN builds on hybrid WAN to offer a more complete solution.
If you answer YES to any of the questions in the table SD-WAN will be of benefit to your organisation.
Learn more about SD-WAN
Business Situation
Yes, SD-WAN is right for your business
Does your business have applications in the Cloud, or are you intending to add more applications to your business?
Is your business having trouble implementing moves, adds and changes in a timely manner?
Are your network bandwidth costs going through the roof?
Are you unable to guarantee performance across your network?
Is your business unable to deploy new sites quickly?
Do you need to simplify your network and security infrastructure?
Why is Vertel the SD-WAN provider of choice?
Vertel has been a reliable, customer focused telecommunications provider with 50 years of industry experience delivering trusted critical communication networks to government departments and business Australia Wide .
WHY CHOOSE VERTEL FOR SD-WAN
Total Flexibility
Vertel SD-WAN is both access technology agnostic and carrier agnostic, so you can mix and match IP links from different carriers.
Data Sovereignty
Vertel SD-WAN is deployed across our Australia based network and data centre infrastructure and is under our full control from the edge device to the core infrastructure supporting it, guaranteeing the sovereignty of your data.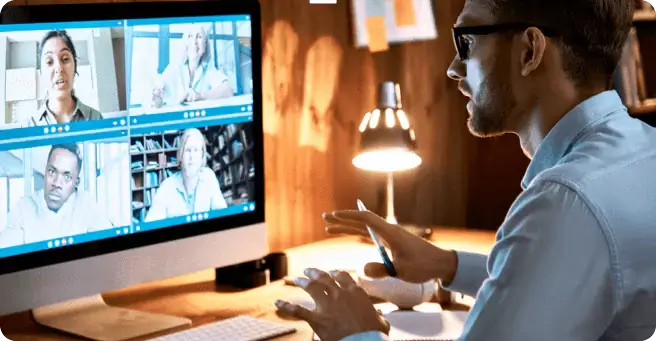 Technology Partnership
Vertel SD-WAN is built using technology from trusted partners and is used by tier one carriers worldwide.
Networking Expertise
We have more than 40 years' experience designing, building, and operating business and life critical networks for enterprise and government customers.
Local, One-Stop Support
Vertel SD-WAN is backed by our in-house national Service Desk and NOC team providing 24x7 support for any issues relating to your service.
Open Standards
Vertel SD-WAN is built on open standards, not a proprietary protocol, ensuring conformance with the certification and interoperability standards currently under development within the MEF
Vertel's approach to a seamless SD-WAN Implementation process
Our customer centric approach provides our clients a successful, seamless and sustainable SD-WAN implementation with minimal distruption to your business.
Vertel SD-WAN Implementation Process
Discovery
To provide you with a meaningful and relevant demonstration of the potential of SD-WAN, we insert SD-WAN in two sites on your network, that make sense from both a business and technical perspective, while ensuring zero-impact on network performance.
Strategy
We work with your IT team and business strategists to agree your desired business outcomes and ROI. We consider your roadmap and strategic vision to create a services model that future-proofs your business.
Design and Build
Your business vision and desired outcomes provide the platform from which we design an optimal SD-WAN overlay across your network, while taking into account your legacy underlay networks. We identify your critical applications and create appropriate policies to ensure optimal user experience.
Install and Manage
We guide you to undertake your own self-install and activation. No technical expertise is required. We are flexible in that we can provide a fully managed SD-WAN service, 'degrees' of management, or escalation point for faults through our 24x7 locally managed Service Desk/NOC.
FREQUENTLY ASKED QUESTIONS
What is an SD-Wan?

Software Defined Area Network or SD-WAN for short, is a leading edge of software-based networking deployments.

SD-Wan allows users to connect devices in different locations and over the internet without the need for dedicated infrastructure.
How does SD-Wan work?

SD-WAN is actually a lot like WAN optimisers. They use software to route traffic and updates between the various locations.

They are typically a better option than typical WAN optimisation solutions because they work with existing infrastructures and hardware, rather than requiring new equipment or hardware in every location.
Why is SD-Wan Needed?

SD-WAN is a technology that allows you to connect to an Ethernet network that is not located on your local LAN. You will be able to ping the server or router on that network, but they won't see you or can't reach out to you.
What are the benefits of SD-Wan?

SD-WAN allows you to offload traffic from the central site to a distributed network. This can reduce the cost of managing and optimising network connectivity between locations.
Is SD-Wan Secure?

Yes, SD-Wan is secure as it is protected by a firewall and packet filtering and the connection uses a VPN tunnel to protect its traffic from being monitored by the Internet.

Build the healthy business with us. Contact your Vertel Account Manager to discuss it more.
Avail SD-WAN