Why Vertel Is the Wi-Fi Provider Of Choice
Vertel Bringing You The Next Generation in Wi-Fi
Wi-Fi 6E now available at Vertel.
Wi-Fi 6E extends the capabilities of Wi-Fi 6 to the new 6 GHz band for even more capacity,wider channels,and less interference. With Wi-Fi 6E at your business you can support new use cases that demand multi-gigabit speeds like high-definition CCTV or multiuser access. Wi-Fi 6E is the latest and greatest in wireless networking technology. Due to this,it's important that you choose a vendor that has a proven track record of innovation and commitment to certification by industry standards like Vertel. You also want a vendor who offers full portfolio support for indoor,outdoor,remote workers,and complex office environments.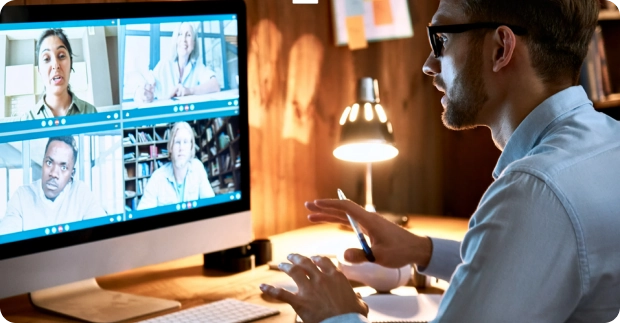 Vertel's Smartfi is Managed Wi-Fi That Fits Your Business Needs
Smartfi Internet
Provide your staff and visitors with secure and reliable Wi-Fi access. This can be done using our managed Wi-Fi service, which will ensure they always receive an enterprise-grade connection.

Flexible Security Functionality that can be customised to your requirements, you will always be in control of how your network works. Ideal for remote, regional, or metropolitan areas.

Smartfi Internet is ideal for high traffic areas, large campuses and sites that need maximum coverage.

Make the most of your space with Wi-Fi Analytics and Digital technology. Ask the Vertel team how today.
Smartfi Private
Smartfi Private allows you to set up a powerful, reliable, cost-effective, and flexible network that provides the best possible connectivity to all your users.

A carrier-grade service, allowing users convenient and secure access to information no matter the location.

Smartfi Private provides your organisation with additional multi-layer security functionality to provide segregation of data, voice and more, between various members within one network.

Perfect for CCTV, IOT and other wireless Lan functions
Smartfi Access
A wholesale service for carriers and service providers looking to provide an enhanced experience for their existing fixed and mobile network.

Choose between microwave solutions or trusted partners like NBN EE, to ensure you get the best connection possible.

Fixed points of access with Smartfi Access can turn your existing Wi-Fi network into an enterprise grade Wi-Fi connection that rivals any business hotspot.

Partners perfectly with Smartfi Internet, Smartfi Private or your existing internet service.
FREQUENTLY ASKED QUESTIONS
What is Wi-Fi 6e?

Wi-Fi 6e is the new standard in Wi-Fi. It has a number of new features, including beamforming and 256QAM to improve coverage and performance.
What is the difference between Wi-Fi 6 and Wi-Fi 6e?

WiFi 6e is the latest standard, while WiFi 6 is a previous standard.

The wifi 6 and wifi 6e are both being developed as part of the 802.11ac standard, but have different data rates (1 Gigabit vs. 2Gbps).

WiFi 6 is a standard that was ratified by the IEEE in 2018.

WiFi 6e is a wireless networking technology that delivers extended coverage, increased data rates, and faster speeds.

One of the most impactful differences a WiFi 6e device uses a dedicated spectrum with upto 7 additional 160 mhs channels with a 25% improvement in speed.
Should we upgrade to Wi-Fi 6e?

Wi-Fi 6e is a technology that supports speeds of up to 2.5 GB/s, which can provide significant performance gains for applications using Wi-Fi.
What are the different Power modes in Wi-Fi 6e?

The different Power modes for Wi-Fi 6e are Lower Power Indoor (LPI) and Automated Frequency Co-ordination (AFC).

Build the healthy business with us. Contact your Vertel Account Manager to discuss it more.
Learn More