Why Choose Vertel as your high-quality site facilities host
Managing co-location processes can be complicated and time-consuming. Vertel has simplified the complexity, getting you on-site sooner and maximising your speed to delivery. We complete an engineering review within 10 business days of receiving your application, clearing the way for you to install your equipment on site faster.

Portfolio Of Premium Sites
We are highly skilled in the management of communication sites and are active in the development of further site infrastructure. Our national portfolio of high sites provides excellent LMR coverage suitable local area coverage as well as nation-wide wide area network

24/7 Access to Sites
As a critical network operator, we understand the importance of keeping your network up and running all the time. We allow 24x7 hassle-free access to our sites so that you are spending your time where it's required the most, which is managing your network and responding to your customers when they need you the most.

Professional Maintenance
We offer more than a space on a site. Our network operations team can offer their professional expertise to augment your network management team on those occasions when you need a helping hand on site to manage or fix a fault on your network.

Site-2-Site Connectivity
All our sites are connected to our own MPLS core. This enables our LMR and colocation customers to leverage our network for multi-site connectivity (any site-to-any site) across their equipment that's co-located in our sites. It also enables customers to gain secure remote access to the same equipment over Internet via a secure VPN tunnel.

Speed To Market
Colocation processes can be complicated and time consuming. Our aim is to be as nimble and flexible as possible with our procedures and systems, getting you on site quicker and maximising your speed to delivery.

Local NOC and Support
Our Australian staff, include Network Operations Centre (NOC) and Service Desk are based in Sydney providing prompt and expert local support that can resolve your network issues smartly and quickly.

Flexible Terms
Not all businesses are alike – we offer flexible terms for colocation to suit your business needs.

Power
Colocation on our sites gives you access to existing power supplies and backup supplies if required.
How Important is site facilities to your business?
Install your equipment on our site for co-location facilities allowing you to deliver services to your customers quickly and efficiently. Renting space on existing infrastructure means you don't have to build and maintain your own infrastructure, saving you significantly on ongoing costs. We help you go to market faster so you can win business sooner. Our flexible, reliable co-location services build on more than 45 years' experience. We offer fully integrated sites with off-grid power solutions, innovative backhaul, and real-time monitoring services.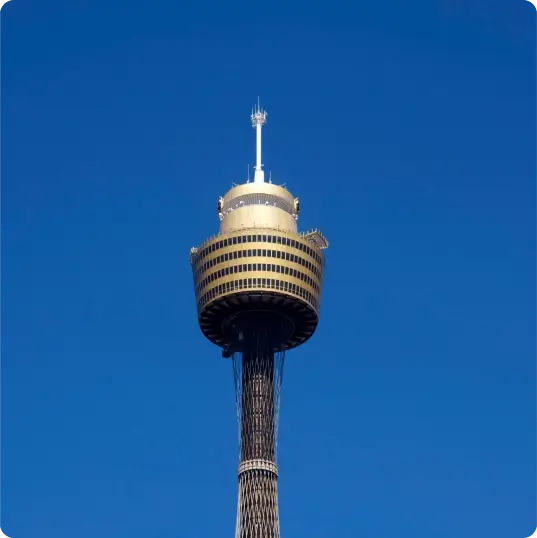 Quality Colocation Space in high-demand CBD areas
Our regional sites offer value for money in areas underserviced by other carriers. We have a portfolio of site, located in a mix of CBD and regional areas across Australia, our co-location sites are conveniently located for your business, wherever you are. We offer more than a space on a site. We are highly skilled in the management and maintenance of communication sites and supported by our 24/7 service desk and Network Operations Centre (NOC) based in Australia.
This means you can minimise downtime and service your customers to a higher standard. We're big enough to offer reliable, high quality co-location services and yet still small enough to be flexible and nimble. This means we can work with you to deliver outcomes that are ideal for your business, within your timeframes. Vertel's quality sites include 24/7 access, which means you can maintain your equipment around the clock. Our premium sites include:
Centrepoint Tower | Eureka | Riparian Plaza | QV1
Our Colocation Service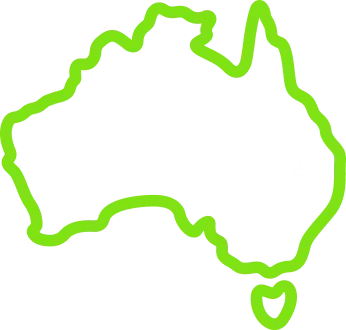 COMSITE POP
Vertel has access to a portfolio of rooftops and freestanding towers around the metro and regional Australia. These sites have been strategically acquired for use by third parties wanting to operate mobile and fixed wireless networks.
The idea behind this investment is to give our clients access to the best possible locations for their networks, which can be tricky when considering the fact that Australia is one of the most geographically diverse countries in the world. We know how important it is for you to have reliable service—especially since your business relies on connectivity—so we've worked hard to make sure that we have as many options as possible when it comes to choosing a site for your network.
We believe strongly in providing our clients with access to a wide range of locations, so they can decide which one works best for them. This means you can work with us on finding the right location for your needs without having to worry about finding it yourself!
Vertel the expert in premium site facilties
Our services are underpinned by protected base stations with redundant power and diverse backhaul for enhanced availability.