Why Vertel Push-To-Talk (PoC) is important to your business
Keep teams connected, feel more connected, and get more done.
Vertel Push-to-Talk over Cellular (PoC) is a sophisticated mobile workforce management and communications platform. It helps keep mobile workforces safe, in touch, and productive.
Ideal for life- and mission-critical applications, Push-to-Talk leverages Vertel's heritage as a pioneer in two-way radio. It combines the features of traditional two-way radio with the data functionality of today's smartphones. This makes it an incredibly powerful tool for organisations that need to stay in touch with workers, no matter where they're located.
Two-way radios offer one-touch communication and the ability to communicate in groups, keeping teams in contact even when they are out of mobile phone range. Smartphones offer the ability to record and share voice and use GPS location services and include other smart features like man-down and duress alerts.
Alone, each of these technologies falls short for mission- and life-critical applications. Combined in a single application, they are incredibly powerful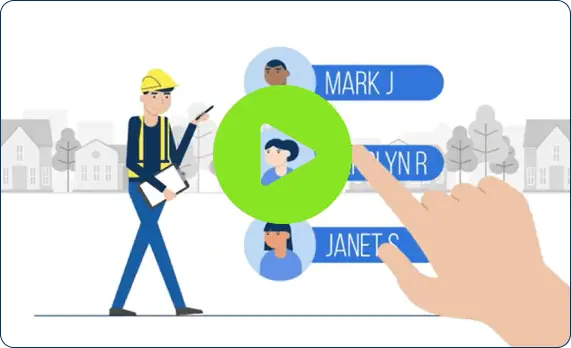 Saving lives and preventing injuries with timely communication. Learn five ways to improve workers safety with PoC and PTT
In 2019, 162 workers were fatally injured while working, compared with 144 in 2018. In the first three months of 2020, 38 Australians were killed at work.
Many of these incidents could potentially have been avoided with the right measures in place. Staff members who work in isolation or remotely are at increased risk of suffering a workplace injury or fatality. It's compulsory for employers to monitor the health and wellbeing of any employees working remotely or in isolation.
Workers can be considered isolated even if other people are close by. According to Safe Work Australia, isolated workers range from community nurses carrying out clinical visits to a group of workers in a base camp in a rural area. Making sure these workers have access to communications and emergency services is crucial when it comes to maintaining their safety.
Flexibility and control from the leaders in mobile communications
All of this is delivered in near real-time and on portable or mobile handheld, tablet, and in-vehicle devices on any mobile network around Australia.

HIGH AVAILABILITY
High availability and enhanced coverage via multiple underlying public and private networks. Multiple carrier options plus our own LTE and WLAN integration and Australia based Cloud environment.


RANGE OF DEVICES
Growing range of certified devices and peripherals for optimised voice and data services. We can also integrate our PoC service with other hardware for larger fleets.


STANDARDS-BASED
Standards-based gateways to existing LMR technologies and networks. Gateways are developed and enhanced by our own teams and partners.

INTEGRATED BUNDLE
Tightly integrated bundle of premium hardware, multiple public and private mobile networks, world class and flexible PoC application, professional services for network integration and service support.

CUSTOMISABLE APPLICATION
Customisable PoC application developed to emerging Mission-Critical Push-to-Talk (MCPTT) standard. As we incorporate these enhancements into our service, all customers will benefit.

'OVER THE AIR' CONFIGURATION
In-house 24/7 NOC and Service Desk with 'Over the Air configuration and management. Our mobile device management and locked down operating environment establish a robust platform for enhanced business mobility.
Vertel PoC Features
All of this is delivered in near real-time and on portable or mobile handheld, tablet, and in-vehicle devices on any mobile network around Australia.

Dispatch, command and control centre

Dynamic group allocation using geofencing

Message and data transmission to individual users

Task creation and tracking

Voice recording

GPS monitoring

Lone-worker duress alerts

Reporting functionality from field to office
What our customer say about our Push-to-Talk Solution…
Roy Dyson, regional operations manager, Dyson Group, said, "Dyson Group has a commitment to our drivers, as well as the general public, to deliver a safe and secure means of transportation. Inconsistent communications channels meant that our drivers did not always have a reliable method of communicating with each other or with head office, which could potentially put drivers in regional areas at risk in the event of an incident or emergency...The Vertel team listened to our requirements and came back to us with a technical solution that would meet our needs.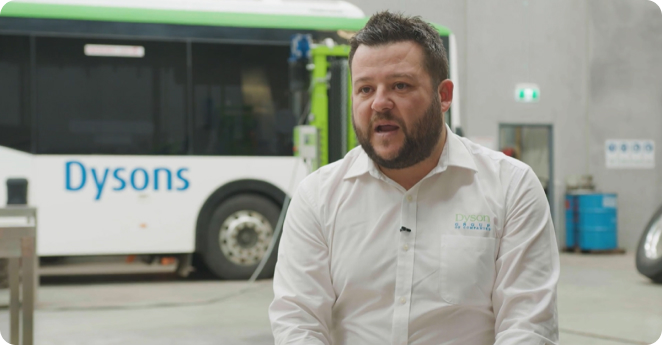 Vertel Push-To-Talk is ideal for most industries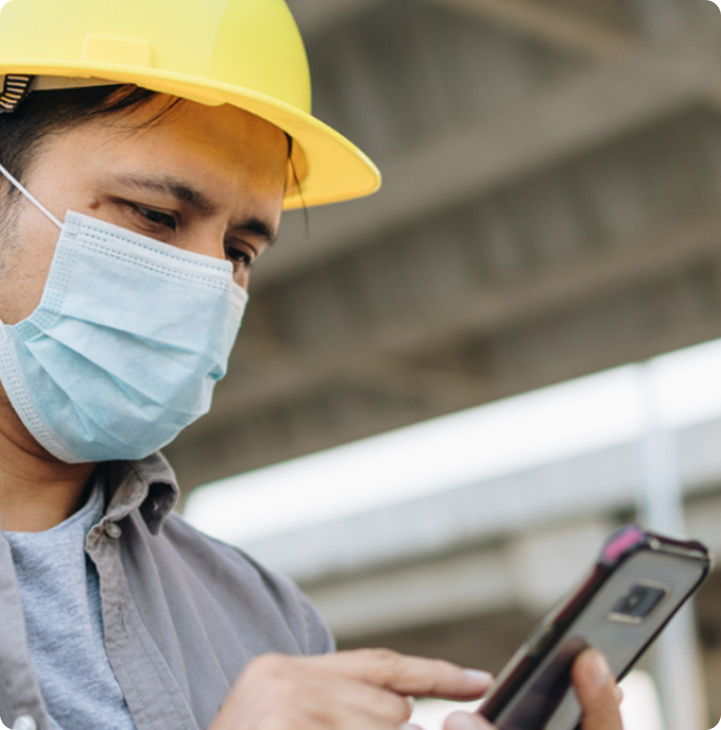 SECURITY

Provides single touch communication during emergency situations and the dispatcher can apply geo fencing for staff and lone worker rules for enhanced safety of field staf

COUNCILS

Helps field teams stay connected with near real time communication. Dynamic Grouping enables the dispatcher to engage a nominated group of staff on the fly

CONSTRUCTION

Provides uninterrupted communications for above and below ground work

ENERGY & UTILITY

Location sharing speeds up response in outage and emergency situations

TRANSPORT & LOGISTICS

Lets teams centrally manage situations and rapidly dispatch crews

MANUFACTURING

Collaborate in real time to boost productivity

DEFENCE

Integrated highly secure messaging and real-time GPS tracking support Defence teams during training and deployment

EMERGENCY SERVICES

Rapid response to emergency situations through emergency calling and GPS tracking. We support the emerging Mission-Critical Push-to-Talk standard

HOSPITALITY AND PARKS

Improve back of house functions with real-time collaboration
FREQUENTLY ASKED QUESTIONS
What is Push to Talk over Cellular?

Push to talk over cellular is a voice communication technology that enables you to communicate with other people through your mobile phone.

This technology operates like a walkie-talkie, but instead of using a radio frequency to transmit the signal, it transmits the signal through your mobile phone network.
Does Push to Talk use Data?

Yes, Push to Talk uses data to transmit and receive voice communications between other members in the same organisation.
What is MDM and is it compulsory?

MDM, or mobile device management, stands for.

The management of mobile devices inside an organisation follows a process.

MDM entails controlling the device, its data, and its applications.

It also entails setting up privacy and security policies.

MDM is optional, however it can be utilised by businesses to boost output and cut expenses.

Build the healthy business with us. Contact your Vertel Account Manager to disscus it more.
Avail POC