Combining the latest technology and dispatch console expertise for seamless mission-critical communications.
Modern dispatch consoles are designed to provide an intuitive user experience, with a full range of configurable features that can be tailored to meet your needs. These systems typically include a dynamic mapping solution, allowing operators to efficiently manage resources and assign tasks in real time. So whether you're protecting the community, delivering a service or driving commerce and industry, only a modern dispatch console can carry out your mission reliably and efficiently.
Our dispatch solutions allow organisations to maintain vital links between dispatchers and field personnel, helping to coordinate operations and respond to emergencies. We partner with dispatch console experts to deliver seamless mission-critical communications.
Why Vertel is your dispatch vendor of choice?
Packed full of features as a standard solution

Architecture
Cloud, Site and/or Data Center Deployment

Designed to be run and managed in a virtual environment

Licensing
Simple Licensing

Floating licenses, not locked to a device

All licensing stored on central server

Functionality
Support for Multiple Organizations

One server can be used to manage independent organisations or business units (Multi-tenanted)
Easy
Central Configuration & Monitoring

Easy to use web based
Scalable and Easy to use - Cloud, site and data centre compatible

Architecture
Uses Microsoft SQL
On-site or in a data center
Cloud service optimised

Functionality
Centralised administration and licensing
Deployable in a virtual machine environment

Benefits
Flexible hardware deployment options
Option to leverage data centre to reduce capital costs
Critical Communications made for Mission Critical Work with outstanding features
Contacts

Automatically centralise your contacts databases into on

Easy to Use

Touchscreen interface with a configurable layout

In-built Location Services

Geofencing, alarms, route playback

Reporting

Sophisticated reporting and analytics into existing systems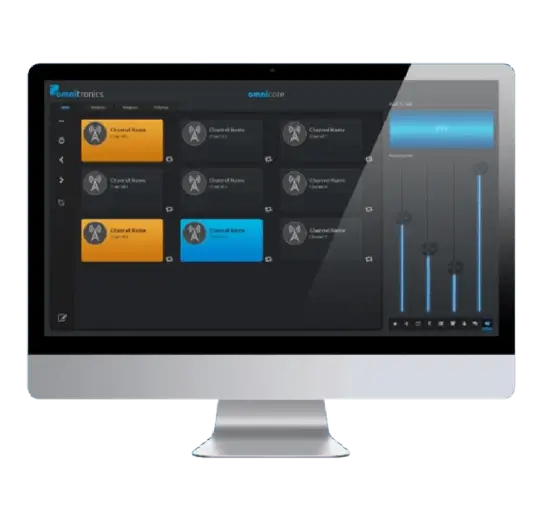 On-the-Fly

Central changes are instantly updated

Interoperability

Interconnect people, protocols, technologies & manufacturers

Connections

Digital & legacy analog radio systems, phone, paging, SIP

High Availability

Fully redundant, data replication, clustering & 24/7/365 Support
Vertel radio dispatch consoles for all industries

Emergency Services

Transport and logistics
Security

Mining

Utilities

Renewables & Construction
FREQUENTLY ASKED QUESTIONS
Which industries requires Vertel's Radio Dispatch Console?

Emergency services, Transport and logistics, Security, Mining, Utilities and Renewable & Construction requires Radio Dispatch Console.
How Vertel helps organisations?

Vertel's services allow organisations with critical communication requirements by assisting in the coordination of operations and emergency response between dispatchers and field employees.