Secure Network Solutions for Governement and Mission-Critical Services
Vertel is a trusted global award-winning provider of bespoke and standard mission-critical network solutions to government and emergency agencies. We've been partnering with government agencies and emergency service providers for nearly 50 years, and we're proud of our experience and our relationships. With Vertel, you can be confident in the quality and security of our solutions and services—we're here to help your agency achieve your project goals and organisational objectives no matter what the requirements.
We've successfully tendered and delivered significant numbers of contracts for government departments around Australia, including NSW Ambulance, NSW Health, Local councils Australia-wide, and NSW Fire & Rescue to name a few. Our solutions are underpinned by our high-capacity, highly secure network solutions connecting Australia's capital cities to many regional and remote areas and overseas. Our expertise in networks and infrastructure allows us to partner with Australian and global providers to deliver unique solutions that are secure, agile and scalable.
Vertel has a strong history and proven experience in operating secure and trusted networks, including our private and reliable site and microwave facilities, which are compliant with the evolving security requirements of government and emergency agencies. Our network can support the highest levels of performance, availability, and reliability required by government agencies.
This enables us to tender for services to government agencies in the categories of data, radio, internet, voice, unified communications, dark fibre, satellite, managed WAN, and other network services.
How Vertel & NSW Ambulance put public safety first with award winning critical communications
NSW Ambulance received an International Critical Communications Award (ICCA) for the Best Use of Critical Communications in Public Safety Category. The ICCAs are the most prestigious awards in critical communications, recognising the success of products, organisations, and individuals in pushing the boundaries and capabilities in the field. This award recognised the work NSW Ambulance undertook with Vertel to build its Far West P25 Radio Network
Steven Norris, NSW Ambulance Assistant Commissioner and Director of Control Centres said, "NSW Ambulance needed a solution that could tailor the P25 network and features to ensure redundancy across the network and communications that enhanced staff and patient safety. Vertel understood the nature of our operations. The team worked closely and collaboratively with NSW Ambulance staff to create a dedicated network that ensures the safety of our staff and paramedics, is user-friendly, and provides reliable coverage so we can continue to provide the best possible out-of-hospital care in remote areas of New South Wales."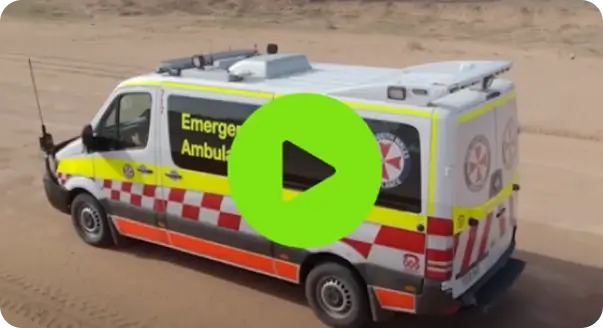 About Mission Critical Communications at Vertel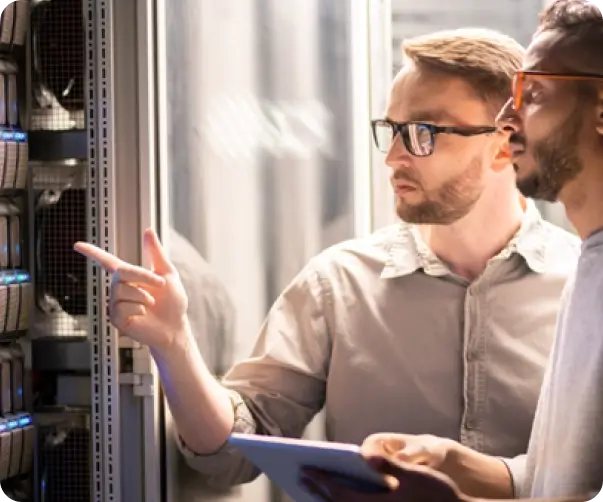 Sustainable & Scalable Technology
Our innovative technology is designed to deliver mission-critical communication solutions to government agencies, emergency services and private enterprises. From the initial concept through to delivery, we provide the full service – ensuring our customers benefit from a faster, smarter and more secure solution.
Secure Connectivity
Our products are designed with specific functionality that can be used by emergency agencies, as well as utilities and rail transport industries. With it, we ensure secure connectivity and solutions to ultimately empower the people and organisation.
Reliable Networks
Our solutions can offer a reliable, resilient and fully integrated solution to meet the needs of all users. We provide an evolution path that respects your existing investment by complementing or evolving your current networks mission-critical enhancement.
Contact Vertel
Mission-critical communications industries we service

Emergency Services

Government Agencies

Renewables

Construction

Transport
FREQUENTLY ASKED QUESTIONS
What is Mission Critical Communication?

Mission critical communication is a term used to describe the high-priority, time-sensitive information that needs to be communicated in order to avoid serious consequences.
Which industries does Vertel Serve as Mission Critical Communications?

Vertel serve various industries like emergency services, Government Agencies, Renewables, Construction & Transport organisations
What is Network Solutions?

Network solutions are a set of solutions that allow users to manage the IT infrastructure.

It includes products and services that are used for networking, storage, data protection, backup and disaster recovery.
Vertel the expert in mission-critical communications
Our services are underpinned by protected base stations with redundant power and diverse backhaul for enhanced availability.