The best cloud solutions for your business Why businesses choose Vertel for their cloud solution?
Vertel's cloud solutions are designed with you in mind.
Every business is different, but they all share one thing: the need for speed and flexibility. That's why we created our cloud solutions—to give you the tools you need to capitalise on your unique strengths and create a rewarding experience for your customers.
Our cloud solutions help you form a technology roadmap, leveraging business metrics and objects. Supported by data, vertical experience, experts, and partners around the world, Vertel's customers have access to unmatched innovation and support on a global level. Designed for a consistent and seamless experience in mind, let Vertel's comprehensive suite of services help you remove your immediate challenges and create a future that's bursting with agility, innovation, and growth.
Why businesses choose Vertel for their cloud solution?

Flexible Options
Vertel's managed cloud services offer the flexibility you need to service your clients. Whether it's a private, public or hybrid cloud solution, Vertel offers the capabilities and scalability to meet your needs


Secure Migration
We will help you migrate your business outcomes into the cloud safely and efficiently with Vertel's trusted cloud solution and expert team.


End-to-end support
Vertel gives your business the end-to-end solution you need. We'll design, implement, migrate, and modernise your cloud solution so that it suits your business, and then manage its ongoing support as required.

Easily Deployed
Cloud simplified. Vertel makes it easy for your organisation to adopt cloud services. Find the right solution and expert resources, then deploy with confidence using our proven best practices and reference architectures.

Market Proven
This all-flash hyperconverged solution brings together high density and performance, delivering industry-leading storage, compute, and network performance, reliability, and resiliency with enterprise–class support and service.

Agile Delivery
Our workflow is agile and focused. With the right team, process, and tooling at each step, we'll deliver you cloud solutions that are on-time and on budget.
Choose the best cloud service deployment option for your business.
Hybrid Cloud
Hybrid cloud platforms offer many advantages—such as greater flexibility, more deployment options, security, compliance and getting more value from your existing infrastructure. Hybrid cloud computing allows businesses to seamlessly scale up their on-premises infrastructure to the public cloud to handle any overflow—without giving third-party datacenters access to the entirety of their data. Organisations gain the flexibility and innovation the public cloud provides by running certain workloads in the cloud while keeping highly sensitive data in their own datacenter to meet client needs or regulatory requirements.
Key advantages of hybrid cloud for your business:
Private Infrastructure— You can deploy sensitive workloads in an infrastructure that you control.

Flexibility— You can use public cloud resources when you need them.

Cost-effectiveness— You only pay for computing power you actually use.

Scalable— Migration to the cloud can be easy, because you can migrate gradually—integrating your workloads over time.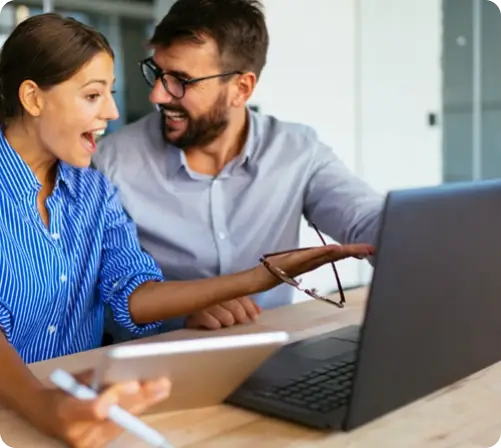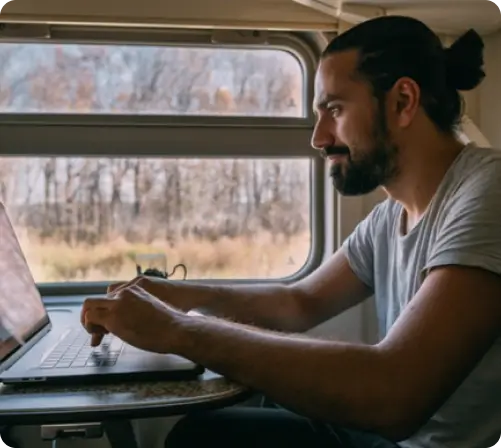 Public Cloud
Public clouds are the most common type of cloud computing deployment. The cloud resources (like servers and storage) are owned and operated by a third-party cloud service provider, who delivers them over the internet. With a public cloud, all hardware, software and other supporting infrastructure is owned and managed by the cloud provider. Microsoft Azure, AWS and GPC (Google) is an example of a public cloud that Vertel can deploy depending on your industry and requirements.
Key advantages of hybrid cloud for your business:
It's inexpensive— No hardware or software to buy, and you pay only for the service you use.

Low to no Maintenance— Vertel and/or our trusted providers delivers the maintenance.

Scalable— There are no limits to the number of resources that can be made available to meet your ongoing business needs.

High reliability— Our vast network of servers ensures against downtime.
Private Cloud
Vertel's private cloud solution is a cloud computing environment that is only available to one business or organisation. It can be hosted by a third-party service provider, or it can be hosted at your organisation's on-site datacenter. In a private cloud, the services and infrastructure are always maintained on a private network, and the hardware and software are dedicated solely to your organisation. By choosing a private cloud instead of a public cloud, organisations can benefit from increased control over their environment.
Key advantages of public cloud for your business:
Increased flexibility— You can set up a cloud environment to meet your organisation's specific needs.

Increased Privacy— Resources are not shared with others, so you can have a higher level of control and privacy.

Increased Scalability— Private clouds often offer greater scalability than on-premises infrastructure.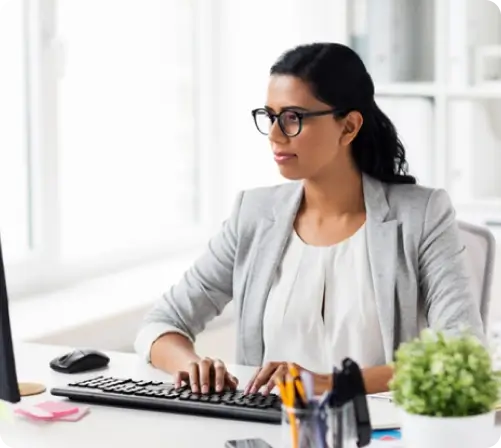 Vertel's delivers the best Cloud Solutions fit for your business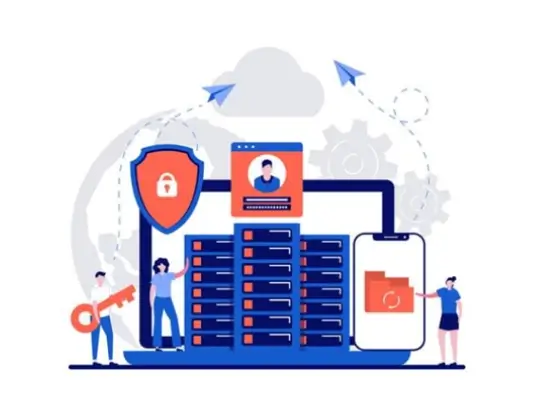 Vertel's Cloudworks IaaS
Vertel's Cloudworks IaaS solution offers high-performing, QoS-guaranteed, enterprise-class cloud services with confidence and speed. Our computing, storage, and networking are engineered with such efficiency, that exceptional savings emerge at every level of the stack. We use our own national Carrier Ethernet (Layer 2) network to connect your office locations directly into the Cloud infrastructure (IaaS).
Our customers are able to build and deploy applications faster than ever before by leveraging our cloud services infrastructure. With Vertel's Cloudworks IaaS solution you can do more with less by taking advantage of our direct connect network and data center locations around the globe.
Check out our competition comparison chart here
Vertel's Cloud Back Up (Baas)
Don't let your business data get stuck in a cloud.
Vertel's cloud backup system automates the periodic backup process of important business data. The system transfers the data to a secure on or off-site location ensuring that your business and it's data are protected from most disaster scenarios.
Our backup solution is extremely versatile and can be customised to your businesses specific backup needs. We can back up files, folders, program output, emails (MS Exchange Server), calendars (MS Exchange Server), databases (MySQL) and server/operating systems.
Backup options include Windows Server System State, Windows System Backup, Application Aware Write, MS Hyper-V, MS SQL Server and more! Choose from flexible scheduling options with compression and encryption options so you can ensure your company's data is protected while reducing bandwidth usage during backups. Backups are highly efficient thanks to chunking-based systems that speed up the entire process while minimising bandwidth used.
Lightweight native applications for all major operating systems mean our solution is easy to install and use—and that means it will be easier for you to train your employees on how to use it as well! Our software is available in 10+ languages so no matter where.
Learn more about our BaaS Solution here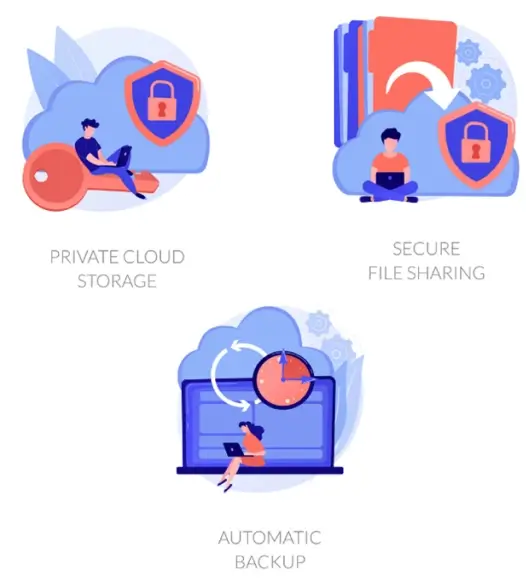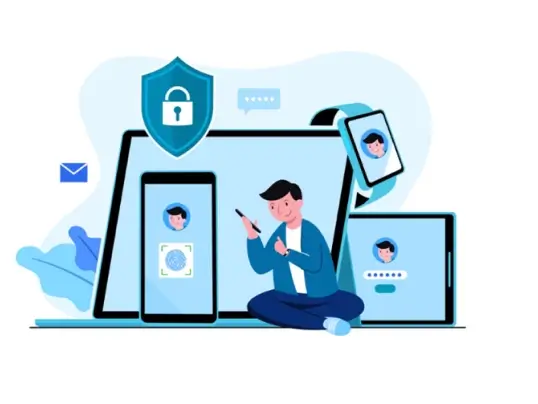 Vertel's Unified Communication (Ucaas) Solution
If you're looking to transform your communications, we've got the solution for you.
Vertel's 8x8 Unified Communications as a Service (UCaaS) solution is built on one global cloud platform that offers contact centre, voice, video, chat and enterprise-class API solutions. This helps us deliver world-class customer service while significantly reducing capital and operating expenses.
With 8x8's proven best of breed for the market—as evidenced by it being a 10-time leader in the Gartner UCaaS Magic Quadrant and one of only two UCaaS Leaders also in the CCaaS as Challenger for 7 years in a row—you can rest assured that Vertel's cloud communications platform is reliable.
Learn more about our Unified Communications Platform here
Four ways Vertel can help your business make the most of cloud connectivity
What Is The Problem
You're currently paying out thousands and thousands of dollars every month to keep things online and in the cloud. Hardware and infrastructure maintenance is becoming costly.
Why Did This Happen
You're not alone! Thousands of businesses are having issues with the current cloud solution. There's no ability to scale, management is causing downtime, hardware is causing issues – you name it!
Best Solution
Vertel's Cloudworks Iaas offers a full suite of security, services including a fully managed back end and deployment of new applications are available today – eliminating the hassle of getting your business infrastructure cloud-ready and saving you both time and money.
What Is The Problem
If you are a business that has all its servers either on-premises or exclusively with one cloud provider, your data may be at risk for not having an appropriate Disaster Recovery and/or Backup Solution.
Why Did This Happen
With cloud solutions, things can just get worse. You don't control the servers and therefore don't control backups and amplifying solutions with an archival tier are not included.
Best Solution
Vertel's Cloudworks Iaas partnered with Vertel Baas offers even more flexible storage options, so businesses can choose the best option - with or without legacy infrastructure - to build a cost-effective backup solution complementary to existing environments on competing providers.
What Is The Problem
Your current IaaS provider is too expensive, lacks local support and has data sovereignty issues. Maybe you're using a local provider, but the service is inferior and often over-utilised resulting in slower performance than your cloud deserves.
Why Did This Happen
You have chosen a provider that doesn't understand your business needs and can't cater to or scale your business. Your business is growing and you are running out of resources to keep up with demand.
Best Solution
Vertel Cloud Works Iaas is a scalable enterprise-grade cloud offering that allows you to use a PAYG model so you only pay for what you use. When partnered with Vertel's Connectivity solutions like SD-Wan and Wi-Fi 6e you get a reliable, bespoke solution that is Australian-owned and operated.
What Is The Problem
Your business is growing and so is your cloud hosting costs. You have high-reliability applications that need highly available, scalable and low-latency cloud resources. Your business depends on these functioning at all times.
Why Did This Happen
Microsoft Exchange, SQL Databases and Microsoft SharePoint are great solutions, but you're not Microsoft. As your company is growing you have to deal with expensive hosting, increasing maintenance costs and you're too busy to take care of all that stuff yourself.
Best Solution
Vertel offers an integrated ecosystem of cloud solutions. With Vertel Cloudworks Iaas and the right network connectivity offering, you can take advantage of our UCaaS solution, powered by our trusted partner 8x8. Vertel is a complete solution, you will receive a high-performing, reliable, cost-effective cloud infrastructure that leverages the performance of their distributed platform.
FREQUENTLY ASKED QUESTIONS
What are Cloud Solutions?

Cloud solutions are a set of service offerings that serve as a middle-point between your company and the internet.

Cloud solutions are delivered on the internet, in which there is a backend data center with servers and storage hardware made just for your company.

Vertel is one of the best and most flexible cloud solutions providers at present.
How do Cloud Solutions work?

Cloud solutions are a wide range of services delivered over the internet to companies and customers.

These services are designed to provide easy, affordable access to applications and resources, without the need for internal infrastructure or hardware.
What are the types of Cloud Services?

There are three key types of cloud services available: Public cloud, private cloud, and Hybrid cloud.

Vertel cloud services are designed and implemented based off the customers requirements.
Why Chose Vertel's Cloud Solutions?

Vertel is the best choice for a cloud solution because we offer flexible and bespoke options, we are experts in designing cloud solutions for enterprise customers, and our team utilises secure migration that helps keep your data safe.

Vertel also provides end-to-end ongoing support and 24/7 customer service.

Our cloud solution is easily deployable and it is market proven for a reason.

Build the healthy business with us. Contact your Vertel Account Manager to discuss it more.
Avail cloud-solutions