Vertel Backup-as-a-Service is backup simplified
Vertel's Backup-as-a-Service (BaaS) takes care of your data so you don't have to. The service is built on our award-winning infrastructure and S3-compatible object store to back up your business-critical data. With our flexible retention policies and scheduling, you can be sure that your data is always protected.
You don't have to worry about where it is hosted as Vertel backup agents can be installed on laptops, workstations, cloud instances, and dedicated servers; even ones not hosted by us directly! Our BaaS solution is simple, fast and secure.
Why businesses choose Vertel for Cloud Back Up
Businesses today are busy, and that means that your data is at risk. You need a partner you can trust to keep your data safe, secure, and available when you need it.
Vertel has nearly 50 years of experience in being a trusted and reliable critical communications supplier for the government and private sectors. Vertel combines our experience and new age cloud technology to provide you a secure, reliable and expert backup-as-a-service solution. Our cloud backup system automates the periodic backup process of important business data. The system transfers the data to a secure on or off-site location ensuring that you and your customers are protected from the most disaster scenarios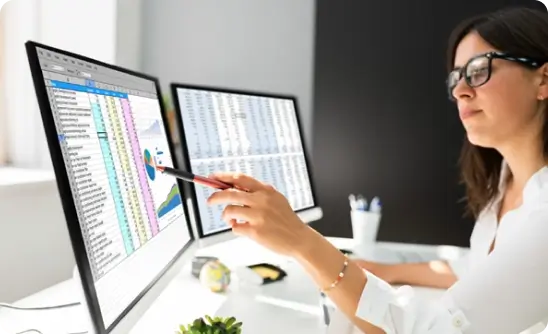 Vertel's BaaS protect you from

RANSOMWARE CRYPTOLOCKER

NATURAL DISASTER

PHYSICAL DISASTER

THEFT

HUMAN ERROR

COMPUTER VIRUS

HARDWARE FAILURE

ACCIDENTAL LOSS
Our BaaS Features
ALL-IN-ONE SOLUTION

Backup files and directories, entire disk images, Microsoft Exchange, databases, and much more.

COMPETITIVE

Guaranteed to be more affordable, faster, simpler than other leading BaaS products.

FLEXIBLE CONFIGURATION

Configure backup scheduling, retention policies, compression, and encryption.

BACKUP LOCATIONS

Our back up locations are in Australia (Sydney and Melbourne) and the United States (East and West Coast).
SECURE

Encrypted at rest at you business and in transit, with custom ACLs and two-factor auth.

HIGH PERFORMANCE

Encrypted at rest at you business and in transit, with custom ACLs and two-factor auth.

LIGHTWEIGHT AGENT

Native Windows, macOS, and Linux backup software with minimal system requirements.

USER PORTALS

Available in 10+ languages, our Baas solution comes with a user portal for full insight and control.
What is Vertel's backup Algorithm: Chunking
Vertel's smart and agile backup solution that speeds up backups and restores while minimising bandwidth usage.
BACKING UP DATA
The file is split into individually compressed and encrypted chunks.
These chunks are then uploaded to the storage destination.
When the back-up runs again, it detects what chunks already exist and only uploads changed data.
ADVANTAGES OF CHUNKING
Duplicate data does not require any additional storage, since the chunks are the same ("deduplication").

There is never any need to re-upload the full file, regardless of the number of back-up jobs.

Avoids security risk or corruption risks as there is no need for server-side delta merging.

Both, the oldest and the most recent back-up jobs can be restored with the same speed.

No CPU intensive merging processes.

No additional space required for the restore other than the file size. When the back-up runs again, it detects what chunks already exist and only uploads changed data.
RESTORING DATA
When it comes to restoring, chunking allows for super-fast restores because it directly downloads only the chunks required for the job
FREQUENTLY ASKED QUESTIONS
What is Cloud Backup?

Cloud backup is a platform that can be on a public or private cloud infrastructure where customers can store files and other valuable data.

This is usually used by organisations for compliance and security reasons.
What is Backup as a Service (Baas)?

It is a process of creating backups of an application or data that are stored remotely on a backup storage service provider.
How Cloud Backup works?

A cloud backup is a service that offers to store your data in the cloud so if your computer crashes, you're still able to access your files.