Ready to scale. Ready to innovate. Ready for tomorrow.
From our cloud solutions, you can unlock the full value of cloud and enable innovation and change. We offer multiple market-leading cloud solutions, supported by tools, services, and connectivity that help you realise the promise and value of cloud, and support you in realising your business challenges today with services that can scale with your business needs.
We understand how important it is for you to have the right level of support from our team of experts who are available 24/7/365 to answer any questions or concerns that you may have regarding your cloud environment.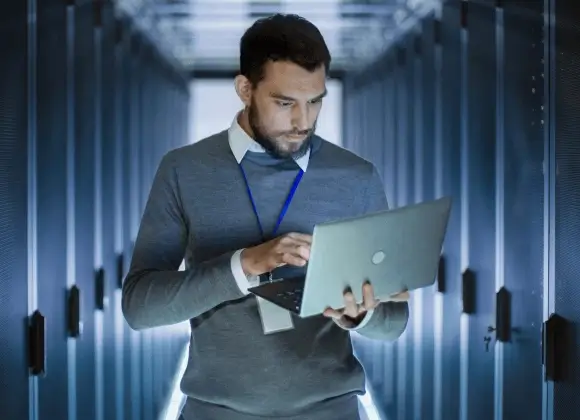 Cloud Solutions
We work with the world's cloud leaders to ensure you can leverage the latest in cloud technologies for outcomes that benefit your business. Our cloud services have also been widely recognised by award-giving bodies
We believe in a better world, and we know that our work to make it a reality can only be done with the support of our partners. We want you to be able to benefit from all of the latest cloud technologies, so that you can focus on what matters most to your business - delivering great outcomes for your customers and clients.
Learn more about Cloud Solutions
Back up as a service (BaaS)
The only thing more important than your data is keeping it safe.
With Vertel Backup-as-a-Service (BaaS), we take care of your backups for you, so you can focus on what matters most. Our service is built on our award-winning infrastructure and S3-compatible object store to back up your business-critical data. With our flexible retention policies and scheduling, you can be sure that your data is always protected.
We offer appliance-free direct-to-cloud backup for virtual & physical servers, workstations, applications, and databases. You don't have to worry about where it is hosted as Vertel backup agents can be installed on laptops, workstations, cloud instances, and dedicated servers; even ones not hosted by us directly! Our BaaS solution is simple, fast and secure.
Learn more about Baas